Please remember this name. Please remember it correctly. In Denmark, like in Spain, family names come from the father (the 1st) and the mother (2nd).
Once a proper introduction is done, let's stick to the racing.
Gandia, 35ºC. Day 2, queen stage of Setmana Ciclista Valenciana. The new leader is enjoying a drink and some shade in the Cervélo-Bigla van, accompanied by Thomas Campana and a guy from Cervélo staff whose name I  do not know (and believe me I am sorry for that). The first thing that strikes me is her smile and open attitude. Everything comes smoothly: a picture, some impressions about the stage, the race ahead, Strade Bianche, WWT … both Cecilie and Thomas are chatty and very friendly. And the 1st chapter of Cecilie Uttrup Ludwig in Spain is written:
«Yes, I am the race leader now but I have no idea if I can keep it. Honestly, I don't think about it. It's being a great way to start the season, but, you know, I have no pressure. Both in the World Tour or here. I just want to have a latin approach: I am just enjoying what every race brings. I want to be relaxed, take it day by day»
Two days after, Cecilie and her Cervélo-Bigla team-mates managed to win both the individual and the team classification of the stage race. The first win of the year and (likely) not the last one.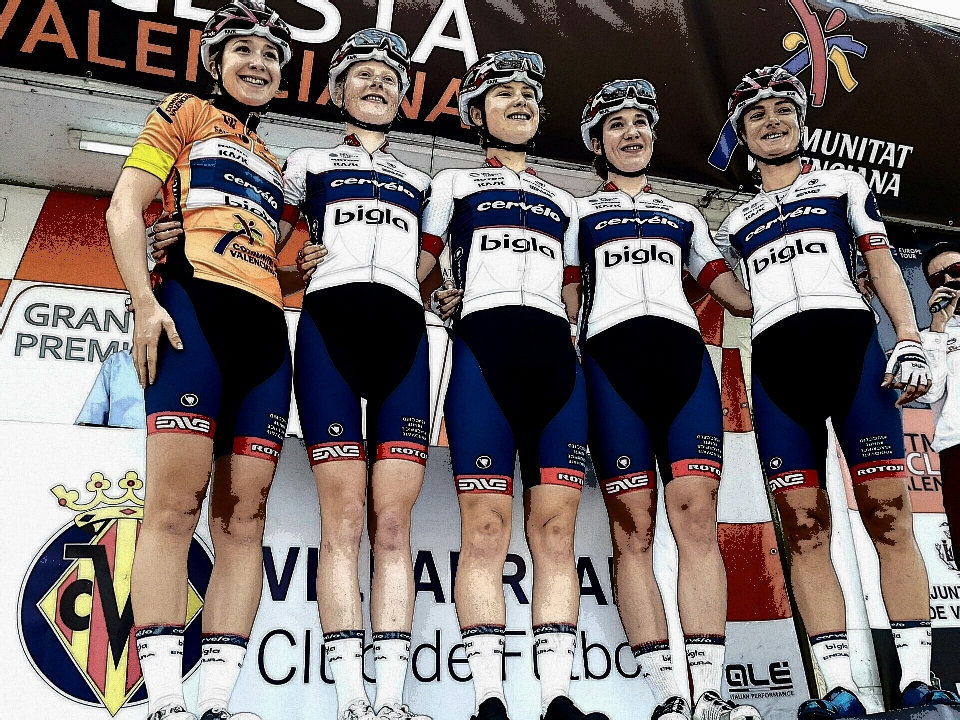 TAKING UP CYCLING
«I wanted to practice some sport as a child, and I did not know very well which one. I think I was around 12 when I happened to find a club team in my village, so I joined it and very soon I felt so confortable being part of it, so protected (perhaps because I was the only girl there? I don't know). I fell in love with the sport, it was like a family»
CATHERINE MARSAL AS A REFERENT
«She is a big role model. It's great that we have her and we can always talk to her about everything»
«It is also important that she is another woman and we feel more confident. In the history, it has always been men. She has so much experience from racing herself, she knows about tactics, she's been there and she knows what to do»
DANISH WOMEN'S CYCLING
«Right now we have so much potential. We are several girls racing from the same age, and it is this competition which brings up a good level. I think Danish women's cycling is really in a very good moment, and we are more and more professional»
PRIOR TEAMS-BACKGROUND
«I started as a junior. I really hadn't race any international races but then I got to the World Championships in 2012 and I got 2nd in the time trial, so this was really big because I didn´t know how was the international level and it was crazy, nobody expected it! And ever since I was joining a local Danish team and afterwards I joined team Rytger and I started to make proper international races and that really made me develop as a rider. You know, in Denmark you cannot grow as a rider because there are few people racing, so you have to go to The Netherlands or Belgium»
«Last year I was in BMS-Birn, also a UCI team but Danish one, but that was also a great experience, also a lot of international races and where I had my own chances. And because of my development and results I looked towards Cervélo-Bigla because they got such a professional set-up and professional staff and I think I can learn a lot from Thomas,´cause he's being in the game for so long. Also it's great that I have Marie, another great Danish cyclist and we can learn a lot from Ashley and Lotta Lepisto as well. All in all the girls are so nice, I think I am really growing in this team. My plan is to be here for a while, yes»
CHARACTERISTICS AS A RIDER
«I'd consider myself a climber, but in the long term I'd like to see myself as an all-rounder, a woman  who can do stage races with strong time-trialling. Also to being able to sprint in a smaller group. Of course it's many things, but this is something I believe I can learn and get better. My vision is always to develop»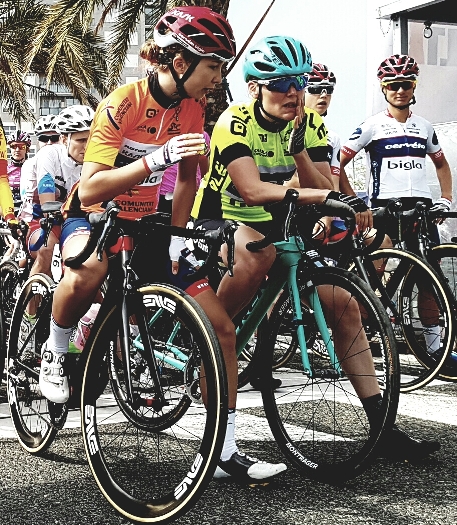 STRONG AND WEAK POINTS
«I don't like saying that (laughs). But, well, I think you can always get better at positioning in the peloton. That is something I need to work on and learn, you know, to read races. You can be a strong rider, but you also have to do the tactical part. Racing is both mental and physical, so the more mental game is something I have to learn to do better. This is something I've got to focus on the next period»
SHORT TERM GOALS
«Danish nationals, both TT and road race. Apart from that, my main goal is just to develop as a rider. I am not in a hurry. I am just 21 and then by developing the results will come. Right now development is the most important goal»
FAVOURITE RACES
«Strade Bianche was amazing. In the future I'd love to do Tour d'Ardèche again. It was a race that I did 2 years ago, but I was not in the shape I'd have liked. So in the future, that is a race I'd love to come back to. Belgian races are very nice, I like tough conditions, gravel, cobbles, hills»
Last but not least, let's have a look at her palmares. Quite remarkable for just a 21 year old:
2017 – 9th Strade Bianche (WWT)
GC Setmana Ciclista Valenciana (2.2)
2016 – GC & 2 stages Tour de Feminin (2.2)
ITT national champion
9th European Road Championships
9th Gooik Geraardbersgen Gooik (1.1)
1st Mountain classification Ladies Tour of Norway (WWT)
2012  – 2nd World Junior Time Trial Championships
We wish Cecilie the best of luck for the rest of the season. And let that smile keep shining!