Change is good! Well, at least that's what optimistic people tend to think. Those with a tendency to see the glass half full surely thought that when they read, back in September 2015, that the first edition of the Women's WorldTour would be officially launched for the 2016 season.
A Women's WorldTour. That would mean the demise of the good old World Cup, the season-long trophy which arguably named the best one day racer of the year. Remember the men's World Cup? Some still miss it. It was an interesting competition, that's for sure. It's still alive and kicking in cyclocross and MTB, but not anymore in road cycling.
However, the Women's WorldTour was going to include both one day races and stage races. 17 events in total and, same as with the World Cup, a points classification. The eventual winner would need to be an extremely versatile and complete rider. Ultimately, as we've seen, it was Megan Guarnier (Boels-Dolmans) who won the first edition. Arguably, the best rider of 2016. In that regard, winning the WWT classificacion looks like a fair prize.
Classic, great races were included as part of the WWT calendar: Tour of Flanders, Flèche Wallonne, Ronde van Drenthe, Strade Bianche, Giro Rosa, GP Plouay-Bretagne or the up and rising Aviva Women's Tour, just to mention a few. That's also good.
But what about the bad and the ugly? This is where opinions may differ. First, there are some old, great races, well known for their interesting parcourses, superb participation and exciting racing, that were left out. Thüringen Rundfahrt or Emakumeen Bira would surely deserve to be part of the Women's WorldTour if one considers their sportive interest alone. The UCI was supposed to create the WWT to promote women's cycling, wasn't it? For sure races like those would be better to show the audience how exciting this sport can be, rather than the city criteriums like La Course or Madrid Challenge.
Second: in hindsight, little has changed when it comes to coverage of women's cycling. There were some steps in the right direction. For the first time ever, Sporza broadcasted about 40 km of the women's Tour of Flanders live. Eurosport viewers enjoyed Vårgårda in many countries. But there were some steps backwards, too. The highlights from the Giro Rosa were much shorter than before. And the same can be said about the videos uploaded to the UCI Youtube channel. While well edited and of good quality, the highlights of the WWT races were much shorter than what we were getting from the World Cup on previous years.
This is not what the initial press release of the Women's WorldTour promised. There were some specific requirements for live tv and media coverage. In the end, at best, they have been only partially fulfilled. Some races were hard to follow live, even on twitter, and it was up to fans and some team's staff to tweet live updates, as usual. And they weren't exactly obscure, unknown races. Strade Bianche or Flèche Wallonne, among others, had poor media coverage, let alone live tv.
What does the Women's WorldTour need to be a success for everyone? We understand that the criterium-like races, while not spectacular when it comes to the sport itself, are still interesting as they attract big audiences and are probably easier to broadcast. But the calendar needs balance. And balance means the WWT requires harder races in order to favour every type of rider. The inclusion of Liège-Bastogne-Liège and Amstel Gold Race for 2017 is exciting, at least on paper—it may also have its downside, but that's another story.
True climbers' courses are missed. There's the Giro, yes, but there should be more opportunities. Why did the Amgen Tour of California have a watered down parcours, considering they have some beautiful climbs over there? Riders are often asking for more demanding courses. Sometimes it looks like the organisers think women can't handle really hard races, which is totally wrong and might even create a bad image of the sport. 2017's edition of La Course will feauture a hard finish on the Izoard, but hard finishes don't neccesarily mean exciting racing—proper mountain stages should give room for tactics, and that means having several climbs along the course.
And there's of course the TV coverage issue. It's essential that the races are broadcasted live—lack of exposure, besides being frustrating for both fans & riders (and of course sponsors!) creates a vicious circle that keeps the sport far from the spotlight and makes its development difficult.
But what do the people inside the sport think? We asked two short, specific questions to sereral riders and team's staff. And guess what? We got a surprisingly wide range of views and suggestions. Who do you agree with most?
Q1: What did you like about the first edition of the Women's WorldTour?
Q2: What didn't you like about it, and what would you suggest to improve it?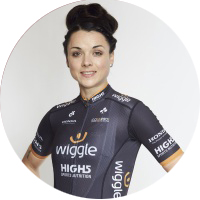 Audrey Cordon-Ragot (Wiggle-High5)
A1: I think the WWT has been helpful for the media coverage, more TV stations decided to show our races. It's also a first step for more professionalization of women's cycling to be closer to the organization of men's cycling.
A2: In my opinion too many races are World Tour now, it should be standard races and not a mix of crits, classics, stage races. It's not well organized yet and we haven't been really informed about everything. Next year will be already different with a lot more competition between the teams which would be more focused on it than on the Olympic Games like this year.  Rio caused that not all the best riders were on every WWT race.
Jolien D'hoore (Wiggle-High5)
A1: The Women's WorldTour makes women's cycling big, also outside of Europe. With races like Amgen Tour of California, Philly Cycling Classic…
A2: It would be nice to see all the Flanders Classic races of the men also with the women AND be a part of the WWT (Omloop het Nieuwsblad, Dwars door Vlaanderen, Gent-Wevelgem, RVV, Scheldeprijs, Brabantse Pijl).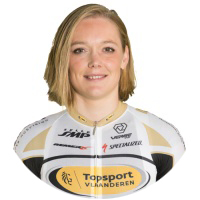 Ann-Sophie Duyck (Topsport Vlaanderen-Etixx)
A1: It brought more media coverage to women's cycling and it took some races to a higher level. It has a positive influence on race organisers, since for next year Amstel Gold Race and Liège-Bastogne-Liège were added to the calendar.
A2: I think it can improve in the way that the rules could be more like for the men's WT. WT teams should start in every WT race (even in America), but therefore they should be financialy supported for it. And they should a an ITT to the WT calendar ;-), just like there's a TTT. For example the ITT of Chrono Champenois, Ljubljana or Chrono des Nations.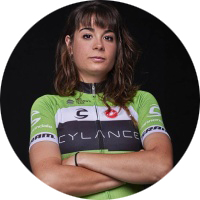 Sheyla Gutiérrez (Cylance Pro Cycling)
A1: The intention (and that's what it's supposed to count) was to make women's cycling closer to men's in order to improve its conditions. Being part of the series gives the races a higher value.
A2: We are yet to see an actual improvement of those conditions. For instance, a really good coverage of the races. As a suggestion I would also add a bit of self-criticism: we should try to make an spectacle out of every race.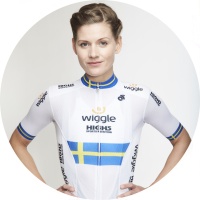 Emma Johansson (Wiggle-High5)
A1: For me there is little difference between the new WWT and old WC. I find it positive for fans, media and sponsors that women's cycling gets the same name on its main "cup" as the men. In that way it is easier for all to understand as we talk the same "language". Positive is also that there is more races and stage races included.
A2: There has been a lot of promises around the Women's WorldTour, but I can't see UCI fulfill them… yet. I hope this can be a start and platform for women's cycling to grow. I had expected that there would have been more TV coverage. I also think that it needs to be looked into which races are a part of WWT. I think there was to many "crits" and we miss out a lot of nice big races who have been on for decades and that should be considered a place in the WWT.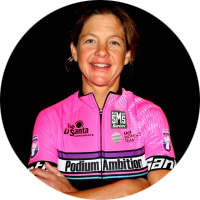 Sharon Laws (Podium Ambition p/b CLS)
A1: Although I only did a few Women's WorldTour events I felt they had a good profile and were professionally run. To be honest, however, I'm not sure that I noticed that much difference between the Women's World Cup and the WWT. This could be because I did not do all of the events. Having the use of the race radios I though was really good, particularly as my role this year was to help the younger riders step up to the pro level.
A2: My understanding was that there were specific media requirements for the races that were WWT. I thought one of those was live coverage so I was disappointed to find that the majority of these events didn't have any live coverage. I think this is something that could be improved next year.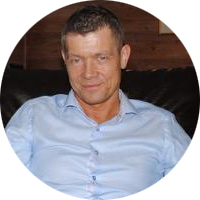 Karl Lima (manager of Team Hitec Products)
A1: I really liked the big audience events like the London Prudential, the Madrid Challenge and La Course by Le Tour de France race. And the representative Morgane Gaultier from the UCI is awesome. She is always there, and very responsive and helpful. Also I am very happy that the World Tour have expanded from the World Cup and added stage races.
A2: A couple things I missed from the Women's WorldTour. Some of the races had not too good media coverage. And I wish that they kept the original idea to have 8-rider teams. It is a pity to only be able to stat with 6 in races like Giro.