Talking about women's cycling in Italy is talking about great riders, great results and, above all, rainbow jerseys. In fact, if we take a look at the list of winners of any World, or European Championship, we will find a tricolore somewhere. This doesn't only happen with the elite riders – if something characterizes Italian riders is their ability to win from the very first moment they start to race. And, of course, this has also happened this year.
First time we all listened to the name of Letizia Paternoster (Revò, Trentino-South Tyrol, July 22, 1999) was probably last year, when she got the gold medal at the European Youth Olympic Festival road race, the 'U-17 Olympic Games.' And that race kind of changed her life. "My most exciting moment was the victory at the EYOF – along with the points race World Championship – as it was my first win with the Italian national jersey. These victories have given me the strength and motivation to believe in my dreams." Nowadays she's also the junior world and European champion in the points race and in the team pursuit, as well as the European champion in the scratch race.
But how did all this start? Letizia's passion for cycling began quite soon, being only two years old. "When I was two I already biked without training wheels, and I always asked my father to take me anywhere by bicycle. At the age of five I started racing, and the more I raced, the more I liked it. A big push for me was also Maurizio Fondriest, former world champion, who lives near my home and is friends with my dad. I started racing for the Cristoforetti Fondriest Anaune, Maurizio's team. In my family, my maternal grandfather used to race, and my father has always had a passion for cycling. My mother wanted me to be a dancer!" says Paternoster laughing.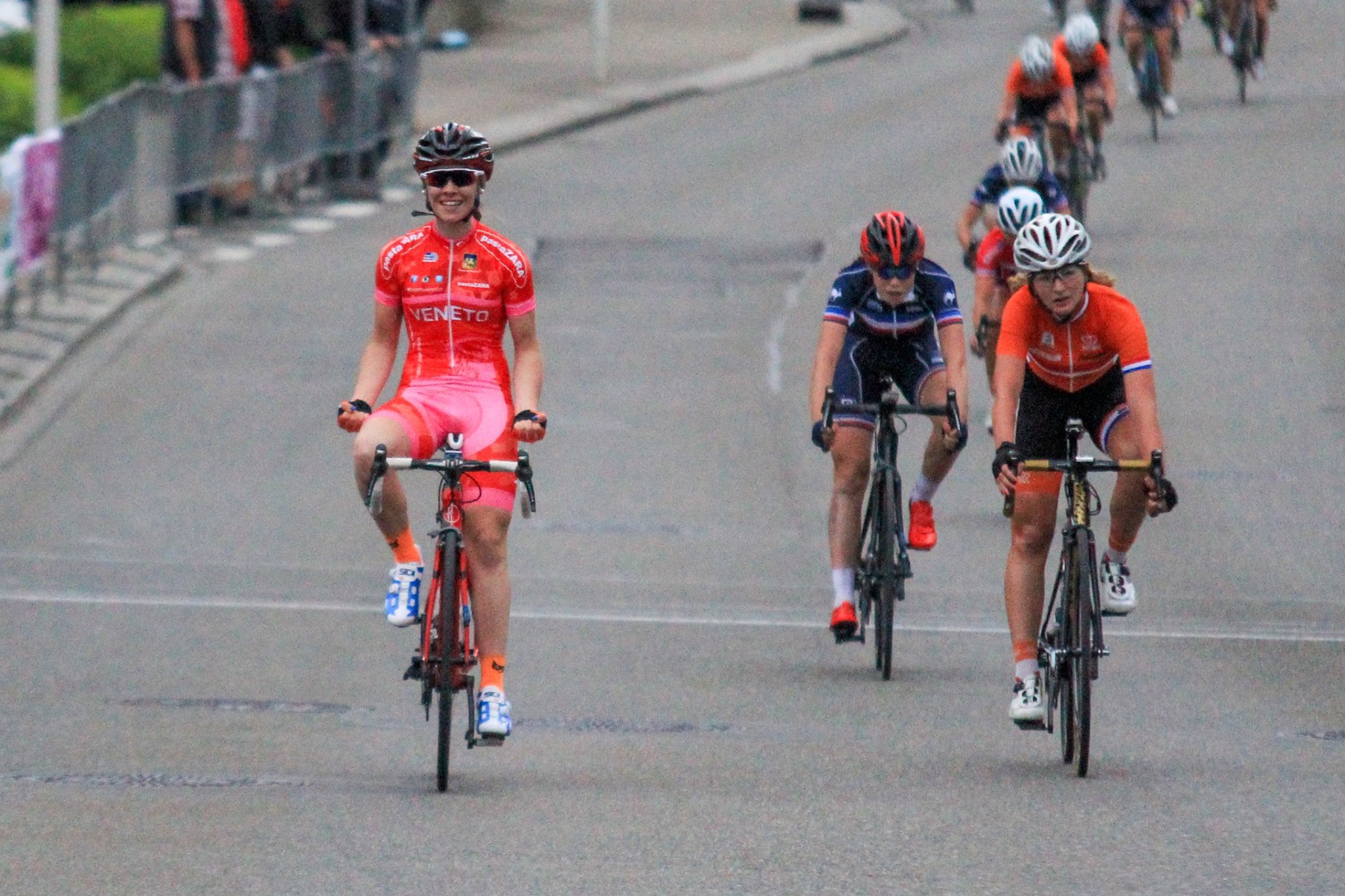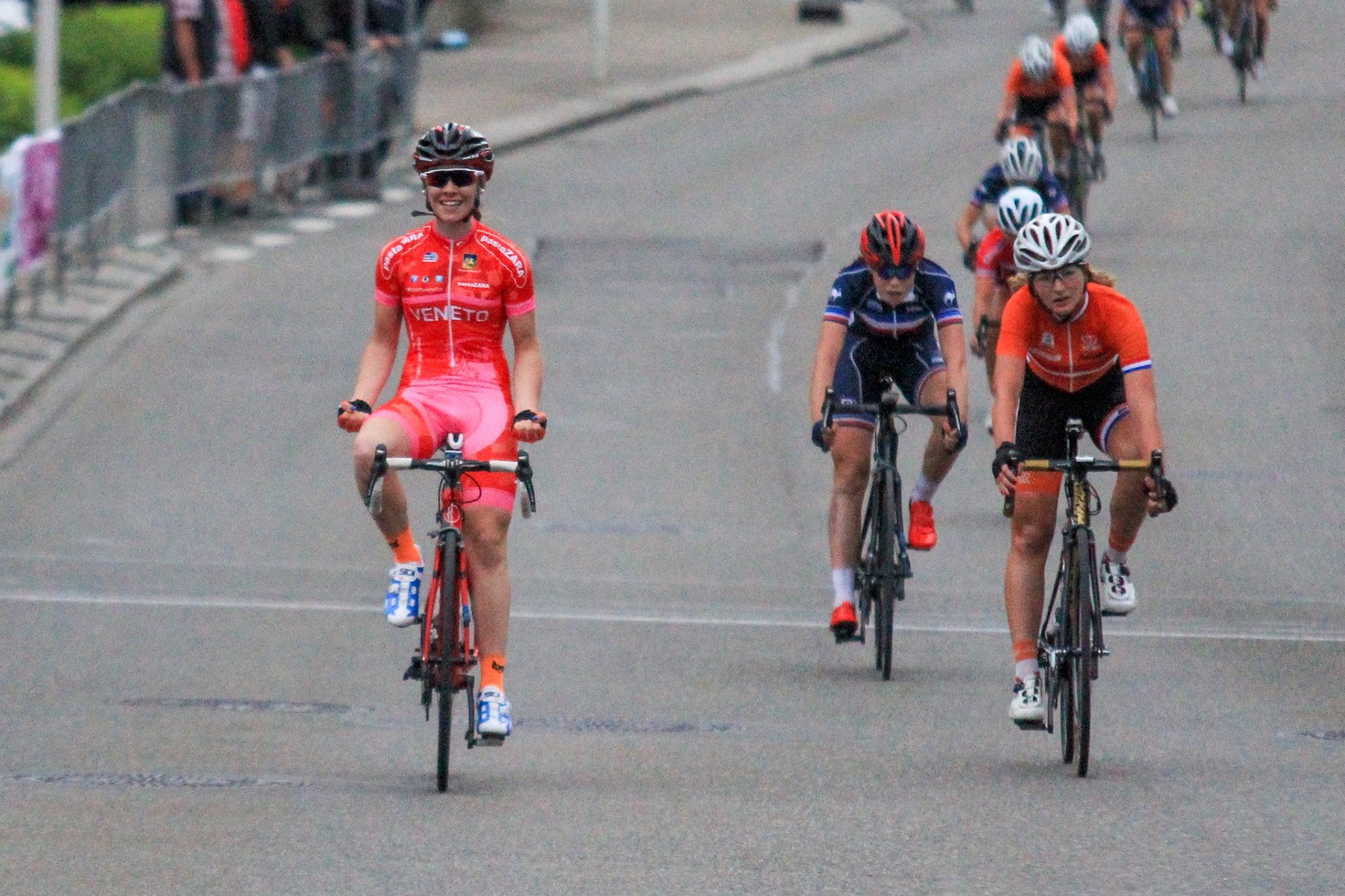 Letizia Paternoster is one of the new gold generation members, that generation that has won – apart from the two rainbow jerseys and the three European Championships she got this summer – lots of medals this year on the road with riders like Elisa Balsamo, Lisa Morzenti or Alessia Vigilia. Of course, things are being done properly there: "Italy is a nation that always tries to improve in every aspect and that tries to innovate in those things which we don't do well. Our strongest point is our desire to always improve. [Federations and clubs] believe that women's cycling must grow a lot, find more sponsors and be more supported than it is now. We do the same efforts men do, so there shouldn't be differences in the way we are treated. This is a big, deep subject."
All Letizia's medals in European and World Championships have come, so far, in her first year as a junior rider, something that doesn't usually happen. "I thought it was going to be more difficult to make the leap to the junior category, so I'm very happy of not having felt so much of this leap. I couldn't imagine I would get these results this year." Track or road racing? She has proved this year that her performance on the road is as great as on the track. "I don't have a favorite discipline, as I have seen both road and track are perfectly compatible, so I want to keep doing both disciplines. From the track my favorite things are the technique, the adrenaline and the type of bike; from the road what I like the most is the team spirit, the landscapes and racing outdoor. I have always practiced BMX, XCO and downhill, too, but just for pleasure."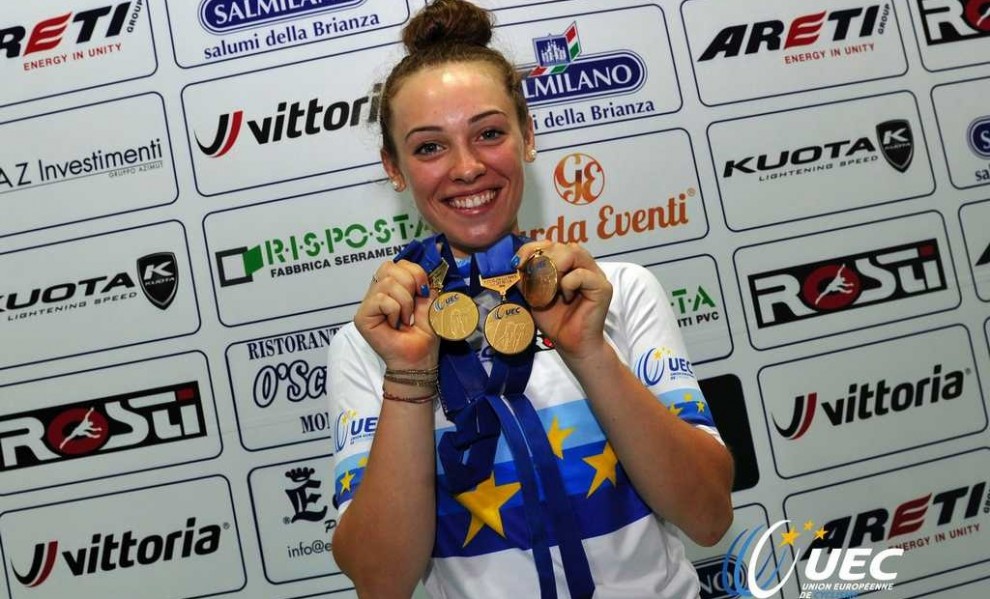 Has her life changed a lot since she's a cycling star? It doesn't seem to have affected her: "With the titles I've won so far, my life has remained completely normal. I'm more popular now, but my life and the people who love me and are always there have never changed. I study at a school of tourism education which is very hard, but I really like it. It's difficult to juggle school and bike, but so far I've been able to make it work. It's very important for me to have good grades. I'm a quiet girl, very happy and with the desire of achieving my dreams."
Good moments are always an important part of cycling, and experiencing the warmth of the fans being 17 has impressed Letizia: "In the European road Champs, in France, there were lots of fans, and it is amazing to see all those people supporting women's cycling. And if I wanted to go back on time I would go back to the World track Championships [which were held in Italy]. The emotions I felt racing in that place were amazing."
With the 2016 season over, Paternoster is already thinking in improving her results next year: "I really hope to improve in the 2017 season – I believe you can always improve." And nobody doubts she will obtain even better results next year. In her second season as a junior she won't be an unknown anymore (well, has she ever been?). The future of Italian women's cycling is promising, and with riders like Letizia Paternoster the results will keep being good for the nation of the pizza, which is, by the way, Letizia's favorite food.